Want to Become a Freelance Book Editor?
Develop your editing skills, meet other editors, and learn how to make a living as a freelance book editor. Click below for all our resources!
Get Started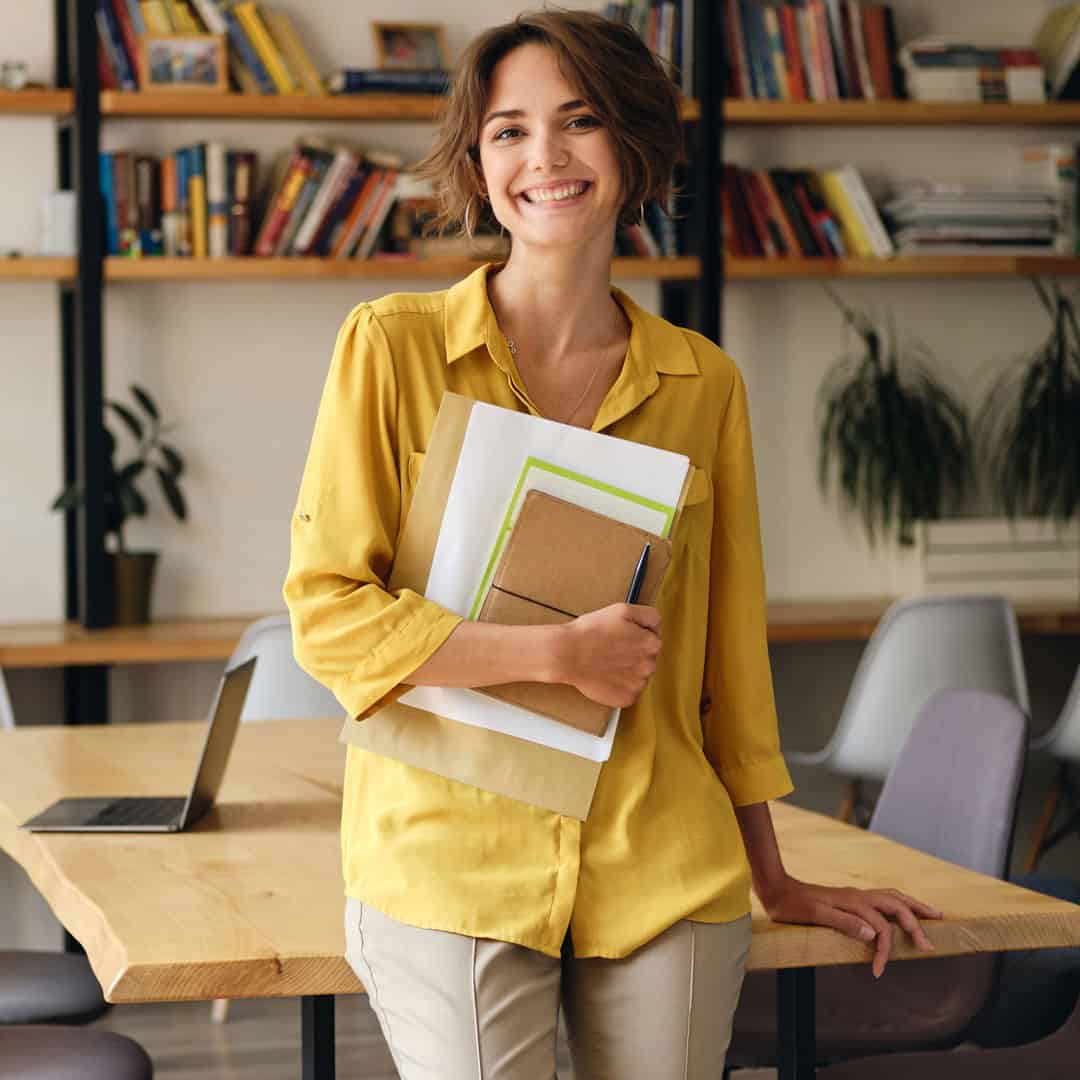 Editorial Arts Academy –
 where wordsmiths learn to prosper from their passion!
Have you ever wondered whether you'd make a good book editor? Maybe you spot typos in the books you read, or you readily think of ways a novel could be strengthened. Maybe you've always wanted to turn your love of words and books into a profitable, rewarding career. Or maybe you just want to explore freelance work for the flexible lifestyle it affords.
We're longtime freelance book editors, and we love what we do. We started Editorial Arts Academy so we could teach others how to prosper from their passion.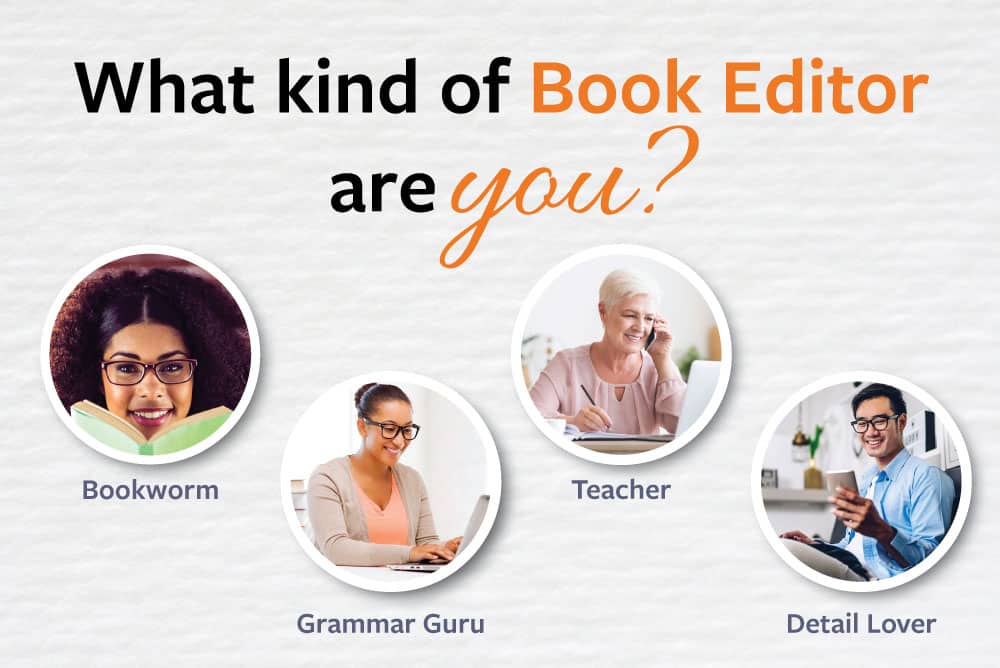 Take Our Editor Profile Quiz
Not all editors are good spellers or grammar geeks. We've found four editor profiles and seven editorial roles for freelance book editing. To see where you fit in, take our 10-minute Editor Profile Quiz.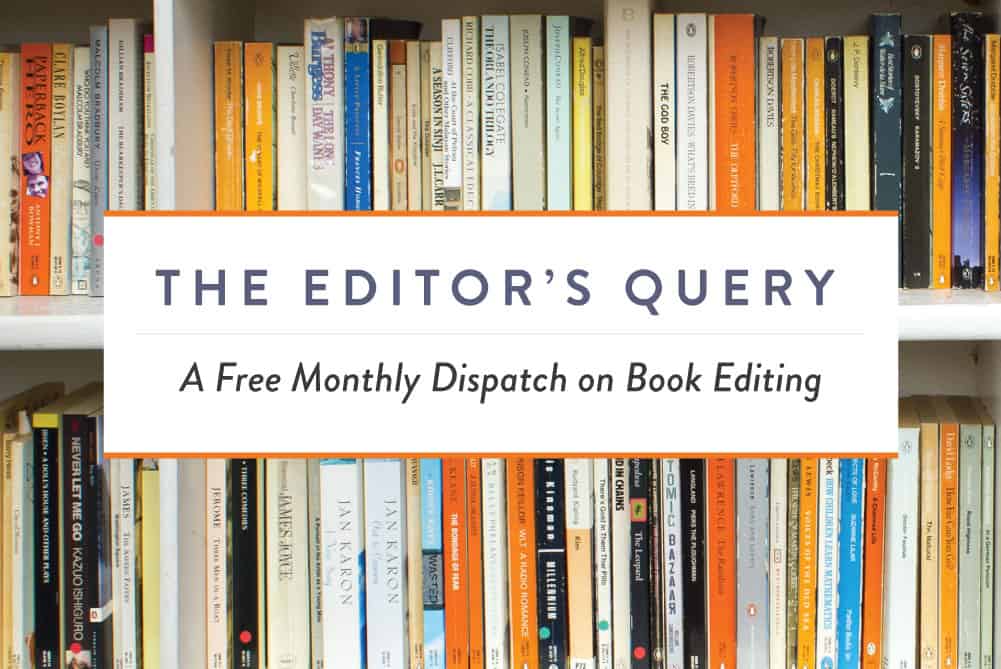 Sign Up for The Editor's Query
The Editor's Query is our free monthly dispatch about book editing. If you're curious about the world of trade books (popular books for a general audience), this bulletin was made for you.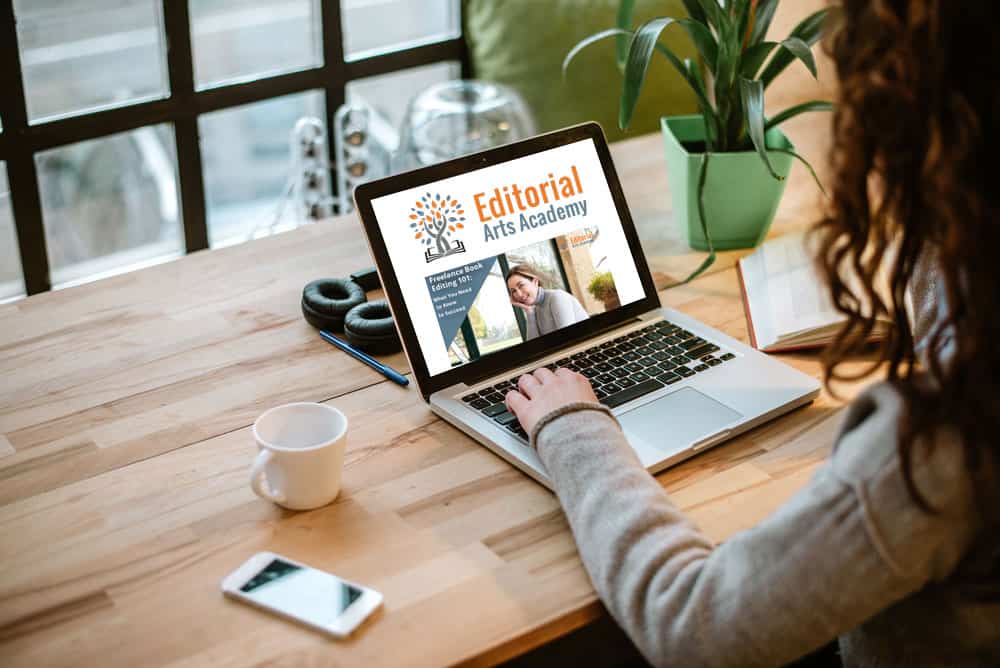 Enroll in a Course
We offer courses in developmental editing for both fiction and nonfiction, copyediting, running your freelance business, and marketing. One-on-one and small-group mentorships are offered throughout the year. Sign up for course updates and you'll be the first to know about them.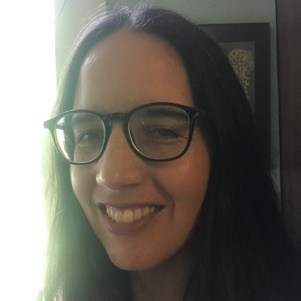 It would not be too much to say that Editorial Arts Academy changed my life. When I first embarked on this journey, I had virtually no editorial experience. I was looking for a new career and couldn't imagine that I could achieve financial stability while working from home and doing something I truly enjoy—reading! Now I have proofread two novels and copyedited another. I cannot recommend this class enough to anyone ready to start on their editing adventure.
Jennifer Taylor
East Calais, Vermont, US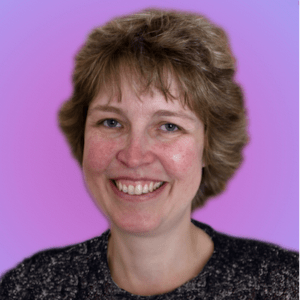 Following Freelance Book Editing 101's tantalising taster of book editing, Susannah served a fabulous first course with Copyediting Fiction and Nonfiction Books: Principles & Mechanics. Susannah imparted her extensive knowledge of copyediting with enthusiasm and was supportive of our efforts. The course flowed smoothly with an effective mix of activities plus excellent resources and recommendations. I had fun learning a lot and the course whetted my appetite for more copyediting.
Christina Wielgolawski
Wellington, New Zealand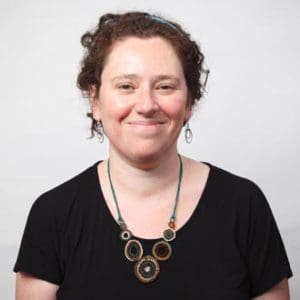 I've always wanted to be a book editor but felt paralyzed about how to get started. Susannah and Nancy broke down the process of getting started as a freelance editor into manageable parts, so it feels doable to me now.
Sarah Yahm
East Montpelier, Vermont, US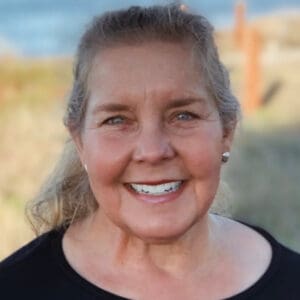 What I like about EAA is its size: I feel overwhelmed to the point of paralysis with the bigger organizations. I end up plunking my money down for membership or adding myself to the correlating editorial/writing Facebook groups but then never participate. But EAA (and you!) are approachable, warm, and welcoming, so THANK YOU for that! I'm so glad I discovered EAA.
Toni Weeks
Pismo Beach, California, US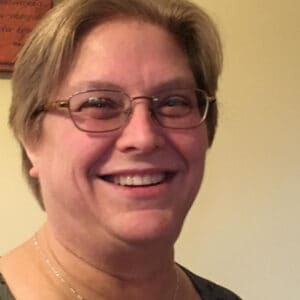 I finally know what I want to be when I grow up! I'm so glad I decided to take this class. The in-depth study of a manuscript and learning to book map were so helpful, I intend to map on my own novels. Today is the day I hang out my shingle and call myself a Developmental Editor.
Angela Moody
Essex Junction, Vermont, US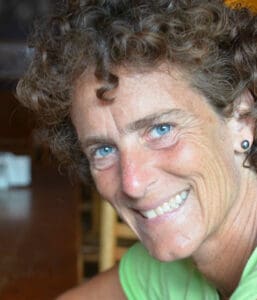 Susannah, thank you so much for creating EAA, holding my hand all along the way, and letting go of it with such kindness and support.
Linda Wheatley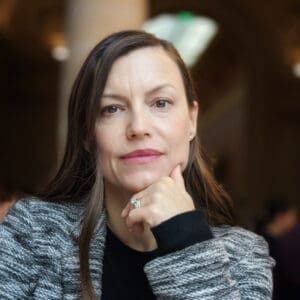 Marketing Your Freelance Book Editing Business was an amazing opportunity to view marketing strategy differently. Susannah and Pat shared their collective wisdom and data-driven strategies in a fun and relaxed environment. They encouraged participants to try new things but to ultimately do what feels the most authentic for them. The workbook is a roadmap for developing a marketing plan that also includes valuable tips and discounts. Instead of feeling adrift, I'm feeling hopeful! Outside of the class, it has been great connecting with participants via social media and the EAA alumni Slack. If you're on the fence, take this class!
Trinity Fuentes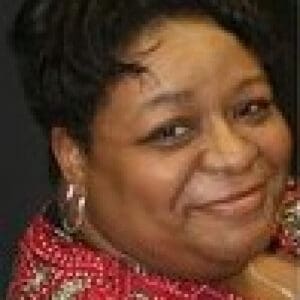 Copyediting Principles & Mechanics was an excellent starter course for those of us wanting to dip our toes or go full steam ahead into the editing world. There was enough information and practice to whet our appetites. By the end of the course I felt prepared to update my social media profiles, put up a page on my current website, and go out and find editing work. Susannah was open to all questions and explained the material thoroughly. I would highly recommend this course to anyone looking to find out about the principles and mechanics of copyediting.
Patricia Bumpass
North Carolina, US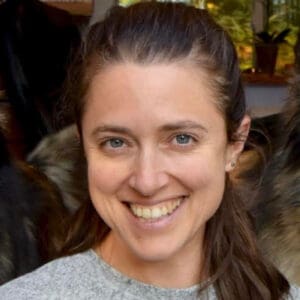 Editing is my thing, and your seminar the other day has inspired me to believe that it is possible to make a living doing it! I'm so excited. Thank you for igniting the spark that I needed to pursue my dream job.
Courtney Jenkins (2018) I really enjoyed this marketing workshop. After taking another of EAA's courses previously, it was nice to have this material presented as well since it picked up with the marketing and client-relationship aspects that the skill-building course (rightly) did not have time or space to cover. I feel more confident about my skills, and thanks to this workshop, I have good information and "frameworks" with which to explore, personalize and develop my editing career. Thank you so much for running these courses and workshops! I have found more value in the two courses I have taken through EAA than in my post-graduate publishing program!
Anonymous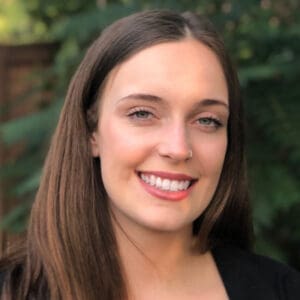 I highly recommend Copyediting Fiction and Nonfiction Books: Principles & Mechanics! I now feel fully prepared to offer copyediting services. I also have the resources I need to set up my business and am a part of a large network of editors that I can continue to learn from. I really enjoyed getting to know my fellow students and my amazing instructors, NaNá and Susannah! Thanks so much!
Lily C.
Denver, Colorado, US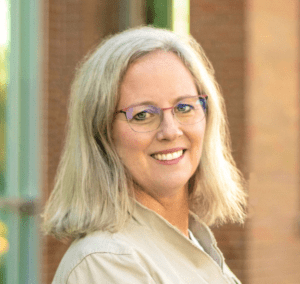 The marketing class was just what I was looking for. Time is of a premium, and it was helpful to learn the tried-and-true methods that other editors use for marketing their business. Yet Susannah and Pat emphasized that there are lots of ideas out there and to use what works best for you. The lecture was jam-packed with information and the workbook has even more. It is nice to have a workbook to do activities that are specific to our own business and that has new information. It is not just a repeat of what was said in the lecture, it is even more!
Sarah Czarny
Forth Worth, Texas, United States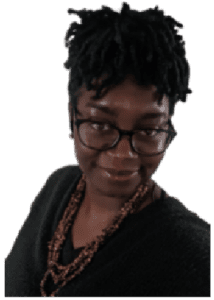 The EAA Historical Fiction Editing Group Mentorship gave me invaluable insight into what it's like to edit a full manuscript. It also helped me see the differences between editing levels, whereas I struggled to delineate them before. I loved Susannah's enthusiasm whenever a student had good news about their journey or caught something in the manuscript that she didn't notice. And the free resources are a godsend! Above all, I was thankful to meet other editors and finally feel like I belong. Thank you, Susannah!
Angela Zachary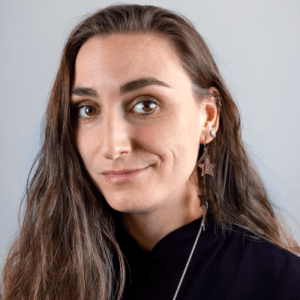 Editorial Arts Academy's copyediting practicum was informative and fun. I learned a lot from editing real manuscripts. There is no better way to discover the technical and stylistic issues you are likely to encounter during an edit than in an unedited manuscript. Susannah reviewed my work down to the level of commas and helped me fine-tune my queries to stay in their copyediting and line editing lanes. I finished the class with a stronger grasp on the overall process of book editing and practical experience from working on several types of trade books.
Laura Fortier
Los Angeles, California, US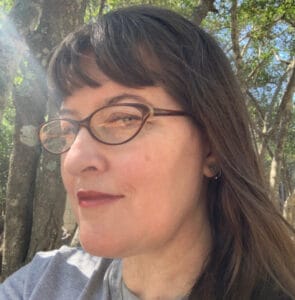 I have so much homework after this class! (That's a good thing.) I learned so much and was given so many concrete, actionable ideas that I'll be digesting it (and acting on it!) for weeks.
Eva Kelly Hall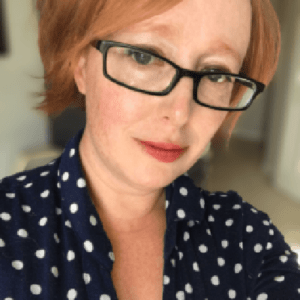 The benefit I received from taking the copyediting practicum far outweighed the cost. Having one-on-one and personalized feedback from a veteran of the profession was invaluable and affirmed that copyediting is not only something I can do, but do well, and that I made the right choice to go into this field. The assignments and exercises felt like work I would be doing in the "real world" and gave me a good peek into and practice for my future business222222222. ////8/* <— and my cat liked it too! 🙂 The Slack channel served as a tool for forming connections with my peers that will serve me well on this journey. Overall, it was a wonderful choice, and I couldn't be more pleased with the result!
Shawna Hampton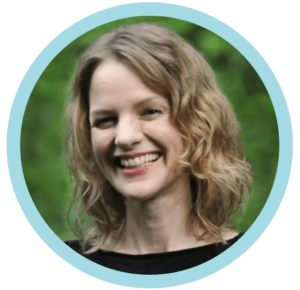 If you're considering taking a copyediting course to sharpen or brush up on your skills, or you aspire to be a trade fiction copyeditor, I highly recommend the Copyediting Group Mentorship at Editorial Arts Academy. I've taken courses through many organizations, and this one was by far one of my top picks. What distinguishes this mentorship is that it's an immersive experience: students are able to copyedit an entire manuscript, so you truly get a feel for doing this work, along with guidance from a pro. The weekly sessions were very supportive and lively, and Susannah is an amazing instructor—she's approachable and responsive, and since this work is something she does every day, I can't think of a better way for a student to learn. I'll definitely be taking more courses with the EAA. Thank you, Susannah!
Christa Evans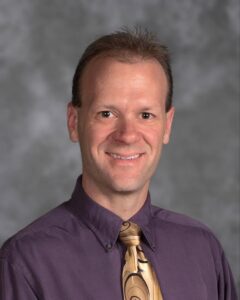 Thanks, Susannah for an informative and enjoyable course. And for recruiting other fantastic folks as fellow students. You are very knowledgeable, professional, and generous of time and spirit. I definitely would take a course again (a third time and more) with you in the future. When I begin editing books, it will largely be because of your fine support.
Michael Bleau
Essex, Vermont, US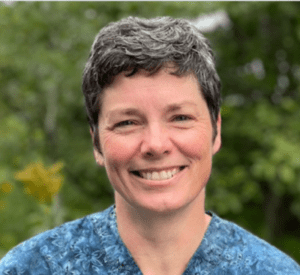 The Copyediting Principles & Mechanics course was entertaining, personal, and very inspiring. Susannah was so encouraging and so wonderfully generous with her insights and advice. The course was very focused on the most important information I needed to move forward, and it helped me feel confident that I could actually become a copyeditor! You struck an excellent balance between the technical information, the marketing and business information, and the copyediting training. Well worth the time and money spent. Thank you SO much!
Erika Bruner
Berlin, Vermont, United States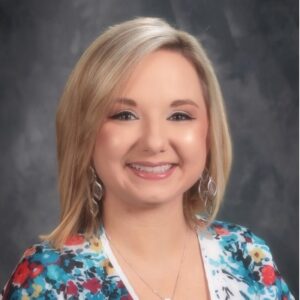 I'm currently halfway through the Freelance Book Editing 101 course and cannot thank you enough for such an incredible resource.
Tayler Bailey McLendon
Houston, Texas, US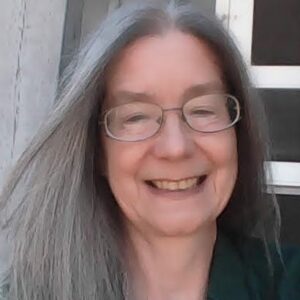 I really appreciate the amount of preparation and overall effort that went into Freelance Book Editing 101. I've taken lots of classes over the years for my work and it's rare to find instructors so clear, committed, and focused on providing good information in an accessible format.
Rhonda Henry
Seattle, Washington, US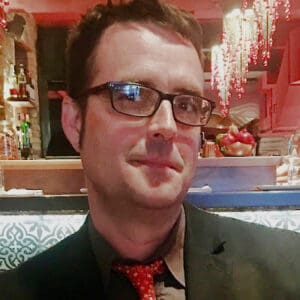 As a follow-up to their introductory course, I cannot recommend the Copyediting Practicum highly enough. This program is immensely helpful, both to those already trying to make it in the editing field, and those just starting out. This program really gives one the skills and the confidence to go out and do it.
Joshua Hayes-High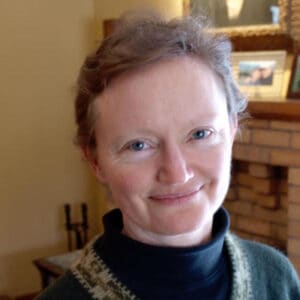 Susannah and Nancy are full of knowledge and positive energy and are super fun to work with! They provided concrete steps and tools that can help me turn my hobby of editing friends' emails and Facebook posts into a freelance career.
Joy Worland
Montpelier, Vermont, US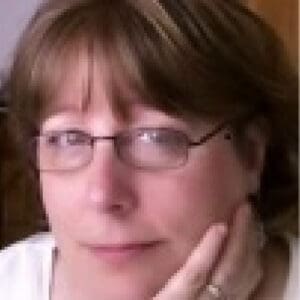 One of the best things I have done for myself and my editing career is taking courses run by Susannah Noel at Editorial Arts Academy. Susannah is a wonderful instructor who truly wants her students to succeed and goes out of her way to make sure that happens. I found the lectures, exercises, and materials so helpful, and I gained the confidence to step out on my own as a freelance editor. I highly recommend Susannah and EAA to anyone who wants to become more skilled and self-assured in their editing abilities.
Lisa Tynan
Marlborough, Massachusetts, US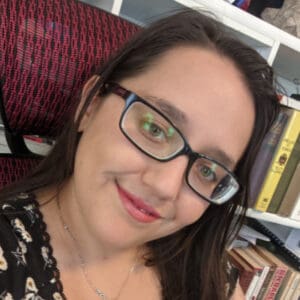 Freelance Book Editing 101 is a huge game changer for me. I have always wanted to be a book editor but never knew how to actually be a book editor. This motivates me to jump in and put myself out there. I have the education (MFA) and some professional experience so now I just need to find the clients and build the business. THANK YOU!!!! I am not sure what I would do if my brother had not found your site.
Kyla M. Cullinane
Baltimore, Maryland, US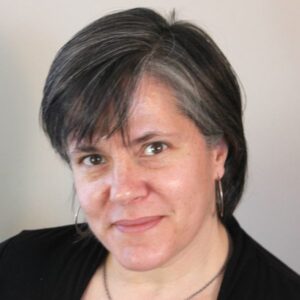 The Copyediting Group Mentorship was invaluable! It helped me make great progress on my copyediting skills and my confidence.
Megan Rubiner Zinn
Northampton, Massachusetts, US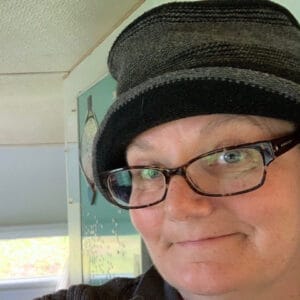 Editorial Arts Academy's Developmental Editing for Fiction class taught by Pat Dobie was exactly what I needed to make the leap to hanging out my shingle as an editor. I am a writer and had done some editing but I lacked confidence in my skills. I wanted a clear system of working through a novel and providing useful feedback and support to the author. Pat's generous, honest teaching gave me the tools and confidence I needed to get Soul Stories off the ground. The combination of the lectures and hands-on practical exercises was bang on for me. I learned so much and I know I will return to my class notes for years to come. Kudos to Pat and the EAA for creating a fabulous course!
Pam Bustin Copyediting Principles & Mechanics was an excellent and enlightening look into the wide world of copyediting. NaNá and Susannah took the time to answer every question and gave us welcome feedback on assignments and really helpful advice on breaking into paid work. I looked forward to this class every week, as NaNá and Susannah were warm, friendly, very knowledgeable, and so generous with their experience in the field. Our class discussions were fun and informative and covered a tremendous amount of territory. Included were SO many useful resources on every aspect of copyediting. NaNá and Susannah, thank you both so much for all your time, kindness, and sharing your expertise.
Kimberly Ivey-Hogue
Calgary, Alberta, Canada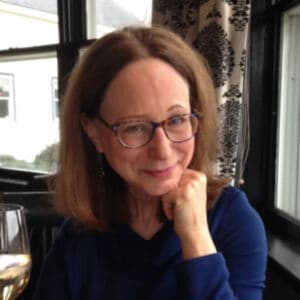 Susannah and Nancy have been deeply helpful to me in every imaginable way as I begin my journey toward becoming a freelance developmental editor of YA novels: planting the seed of the idea that I might parlay my skills and love of reading into the role of book editor; supporting me at every step with information, resources, and priceless samples of their own editing expertise; and availability to answer any and every question that might arise. Their deep knowledge and passion and enthusiasm for sharing what they know has been a great gift.
Nancy Disenhaus
Articles about Freelance Book Editing
Sign up for course announcements
Fill out the form to receive updates about our classes.
Get course updates
Get notified as new courses come online.