Marketing survey report [free download]
Download your FREE copy of findings from the Survey of Best Marketing Strategies for Freelance Book Editors 2022.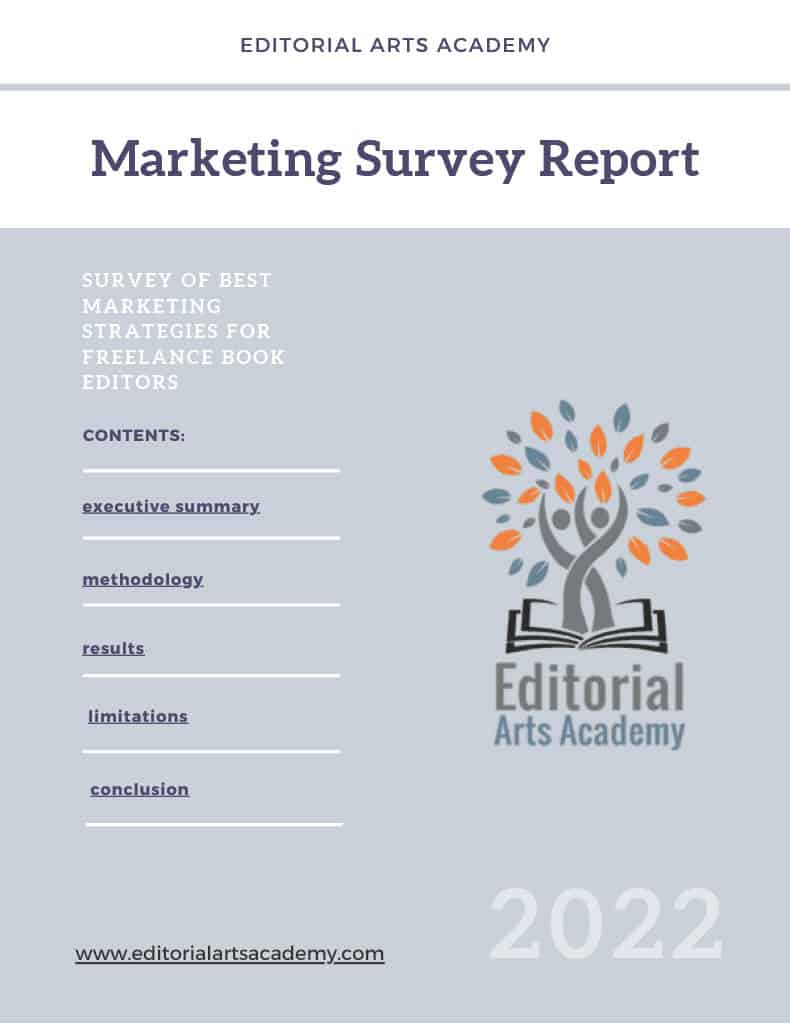 Are you curious about which marketing strategies work the best for freelance book editors? So were we! That's why we created the Survey of Best Marketing Strategies for Freelance Book Editors.
In winter and spring 2022, we surveyed over 200 freelance book editors of fiction or creative nonfiction who have worked with at least one indie author. We asked them which social media platforms they use, whether they have a website, where they connect with their authors, and much more.
Who should download the report?
Freelance editors of trade books – fiction and creative nonfiction – who work with indie authors. Learn which tactics are the most successful for landing clients and get ideas about strategies to try.
Teachers of freelance editing for valuable information to pass along to their students.
Officers of professional editing organizations to help members up their marketing game.
Virtually all of my independent author clients come to me through referrals. In turn, I refer as often as I can to colleagues. Also, authors read acknowledgments in books!

Advice from working book editors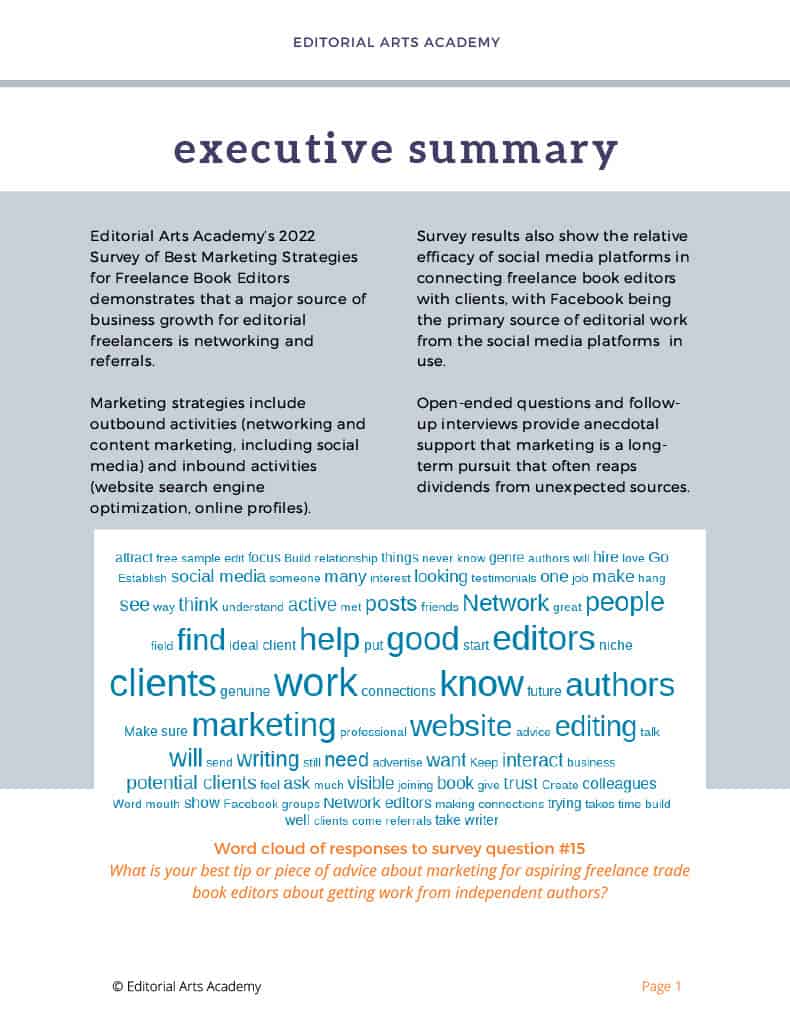 Marketing Survey Questions
Do you have a niche? Has it helped you get clients?
Where do your clients come from?
Do you have a website?
Do you engage in content marketing? Which types of content?
Which social media platforms are the best for finding work?
Which directory listings are the best for finding work?
Which bidding sites are the best for finding work?
Which writers' groups have led to new work?
Do you offer sample edits, and do you charge for them?
What is your best piece of advice for new editors?

There is a budget and client to suit every editor. Try to focus on the client you want to attract, rather than trying to appeal to everyone.
Make strong and mindful network connections from the start. Trusting relationships, where someone would send you work, take time to build. You cultivate now, every day, to reap the rewards later.
Personalize, personalize, personalize! Authors like to know you're putting as much thought and care into your editorial work as they are into their writing; this is not a one-size-fits-all field.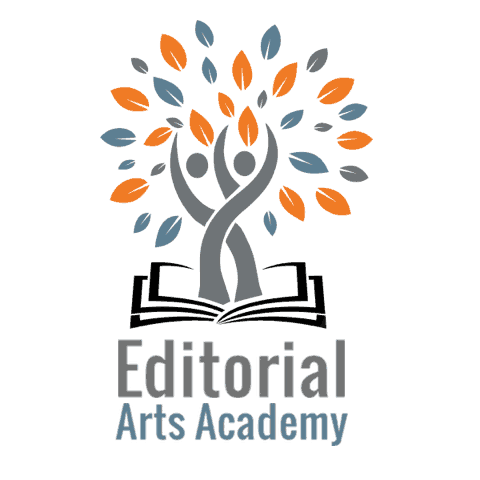 Editorial Arts Academy is the only training organization focused exclusively on trade books – popular books written for a general audience, whether traditionally published or self-published. Through our classes, Facebook group, and webinars, our community members learn how to professionally edit books and start and run their freelance business successfully.
Our mission is to help wordsmiths turn their love of language into a flexible freelance career, no matter their age, location, or background.