I recently completed the copyediting course at Editorial Arts Academy in order to build skills I've developed more or less informally, and to help clarify some of the differences between Chicago Manual of Style and the AP Stylebook that I also use professionally.
Unofficially, I was in the market for a dose of collegial spirit (editing can be a lonesome gig), and I found that and more; the students and instructors at EAA are warm, funny, and full of insight and knowledge.
A Layoff, Berry Picking, and an Insight about Editing
In early 2020, the onset of a global pandemic left us all unmoored, and seven months into the year, I was laid off from my job as a copywriter for a toy company. It may have been Covid related, but the cut was nonetheless sharp and humiliating. I drove home in a teary blur that July morning, downed a noontime gin and tonic, and took myself out to pick blackberries—who knows why.
I woke up the next day and, with berry-stained hands, wrote about the layoff. So often the act of writing about a shocking experience diminishes the blow, and this was no different.
By the time I'd put it all down on paper, it dawned on me that I'd been handed every working woman's fantasy: a gift of time. Sure, I needed to find another job, but with the world on pause, unemployment benefits temporarily doubled, and a tenant who pays the bulk of my mortgage—I could breathe.
So, who was I without my job? To begin with, I can draw. I'm trained as a painter and worked for years as a food illustrator—which means I'm not a graphic artist, but I can at least speak the language. I'm also trained as a writer, with plenty of copywriting experience for print and web, and—albeit less qualifiable—editing experience in the form of, "Ask Jenny to look at it / name it / develop it / copyedit it / proof it."
And I love to read. I read everything, all the time, hi-brow and low, literary genius and unprintable junk, digging around for global perspectives, and understanding that everything is connected—through overlapping histories, universally experienced emotions, through science, math, politics, art—all of it.
Editing and Book Publishing Dreams
The truth is that I've always wanted to work in publishing, but I've been too much in awe to even try. Instead, I've read widely, edited friends' novels, and written probably thousands of witty headlines and many dozens of marketing blogs on subjects that, going in, I knew nothing about. (Ask me about renovating an RV, sharpening knives with a whetstone, or how blue Weber agave turns into tequila.)
But part of being a decent writer and/or editor is connected to the habit of reading. And I've got that covered.
So I decided I'd finally look for an editing job in publishing. Instinctively, I knew that was where I belonged, though I wasn't sure I had the vocabulary to sell myself.
Easy enough to remedy with a little research, right?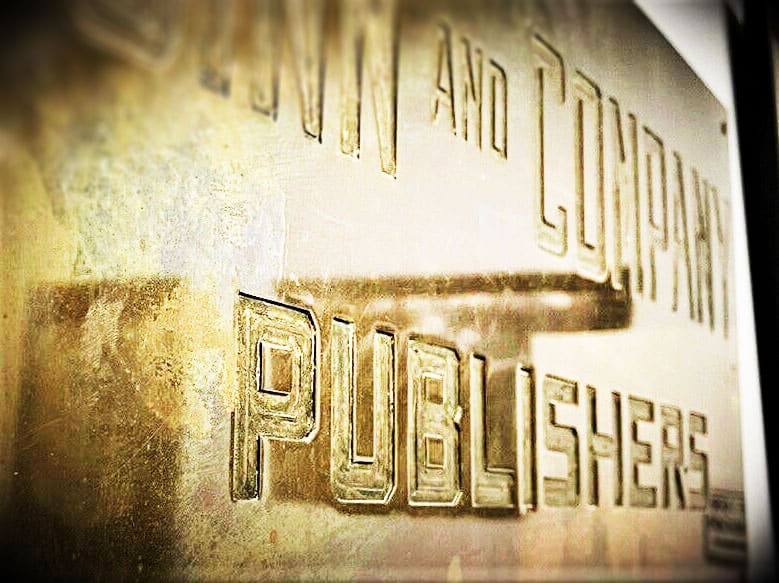 Publishing Job, Here I Come
I love where I live in Virginia, so I googled "Virginia publishers" as a starting point. In September 2020, remote jobs were not yet common. Employment is experiencing a sea change—one clear benefit of an otherwise traumatic point in history.
In my home state, publishers can be divided into:
academic
self-publishing
hybrid
Christian
governmental agencies
I ruled out Christian and set aside government work. Then I looked at the remaining publishers' websites in search of opportunities. I gravitated toward university presses in terms of my interests and what I thought I might have to offer, and I have some experience from a grad school internship at Harvard Review.
Nothing. September 2020 was not a good moment to find a job, did you hear?
Undeterred, I looked for an internship, though that ruled out the academic presses, who naturally make space for matriculating students. I wrote to the University of Virginia Press and offered to work for free in any capacity for six months. No response at all, but worth a try!
Eventually, my luck changed: I found an internship at a hybrid, or cooperative, publisher in Richmond named Brandylane Publishers. I had no idea what "hybrid" meant, but I did some research and sent a letter of interest. (Hybrid publishing is a combination of traditional and self-publishing, in which authors experience the same rigorous acceptance and editorial processes as within traditional publishing, but share the costs in exchange for higher royalties.  It spans virtually every genre, including translations and audio.)
We had a back-and-forth and they sent a questionnaire about my interests and professional and technical experience. Based on those responses, I graduated to the next challenge: the test evaluation of a manuscript that the publisher supplied.
Ultimately, I was offered an unpaid, six-month internship as a reader. My job was to read one manuscript a week and send an in-depth response in template form that included the good, the bad, and the ugly: I was asked for feedback on plot structure, voice, and consistency, as well as usage and grammar. This exercise required that I read as a developmental editor and copyedit the existing work. Evaluations like these become helpful starting points for project managers and editors.
 I was thrilled, and it turned out to be not only a fantastic education in developmental editing, but an ideal place to turn my attention during that tough winter.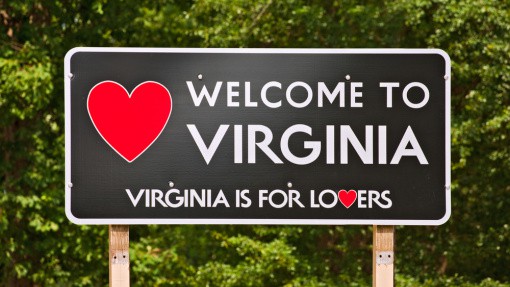 Publishing Internship More Useful Than an MFA
I began by reading middle-grade fiction, and then I was assigned mostly memoir and adult fiction. I read about three hundred pages a week for Brandylane. The experience taught me to read more critically and with greater speed and focus. As a result, my sense of rhythm in language is more acute. My vocabulary is improved. I no longer shy away from poetry.
Probably because of my background, I liken manuscripts to paintings: broadly, each has a composition (the macro), and, with focus, I lean more and more into the details, or the micro. Every picture tells a story using paint to describe texture, color, and mood, etc. Likewise, every manuscript is built on a foundation of language. In this case words do the job of layering the full "composition" of a story. That goes for fiction and nonfiction alike.
All in all, reading for Brandylane Publishers may have been a more useful exercise than earning an MFA in Creative Writing.
The learning curve at Brandylane was significant, in part because most of what I read was nowhere near ready for publication, and it was my job to recognize why and diplomatically suggest fixes. Despite being one of those people who "reads everything," I often referred to diagrams on structure, elements of plot, favorite books on style—and I always will. Reading Like a Writer, by Francine Prose, and Dreyer's English: an Utterly Correct Guide to Clarity and Style, by Benjamin Dreyer (strongly recommended at Editorial Arts Academy), are two of my favorites. Two recent acquisitions that I love are a used copy of Thinking on Paper, by V. A. Howard and J. H. Barton, and Consider This: Moments in My Writing Life After Which Everything Was Different, by Chuck Palahniuk.
All in all, reading for Brandylane Publishers may have been a more useful exercise than earning an MFA in Creative Writing, which I did in 2008 (Lesley University; to clarify, I had some spectacular guidance in graduate school, but nothing beats practice). Strong words, but true to my experience.
My First Job in Book Publishing
Throughout the internship, I was still looking for a job. I committed to a weekly Zoom meetup with a friend, a talented web designer  who had also been laid off, to discuss and support each other's efforts. I finally organized my clips and she built a free WordPress site to help potential employers find me at JenniferDeBell.com. She and I combed sites for (again, free) tutorials on anything that might educate us and give us an edge—and we found plenty of help. In moving into the tech space, for example, I was able to find free courses in Figma, a UX design drawing program, so that I had the necessary vocabulary for cover letters and interviews.
After six months, my publishing internship came to an end. I hoped it might lead to a job offer, and it did, but not until there was a part-time, no-benefits opening for a project manager and editor months later. Because this is how the universe rolls, after ten months of unemployment, I was offered a job writing for tech and this job in book publishing on the same day. Naturally, I accepted both.
I jumped at the chance to work with the smart, talented, witty publishing team at Brandylane (whom I've met in person exactly once). The term "project manager" was new to me, but Robert Pruett, Brandylane's founder and owner, explained how project managers usher an author through the publication process from first edit (sometimes using a separate editor), through design (often working with freelance illustrators), marketing, and print, and, finally, to publication and distribution.
My experience so far in book publishing is that we work very hard to make time to be as thoughtful and thorough as necessary.
I'm currently finding my way through my first six projects. I'm told that part-time project managers often take on as many as fifteen projects simultaneously. With time, I'd like to get there. It's compelling work. Depending on personality, the job is either a spreadsheet lover's dream gig or something akin to herding cats. I'm somewhere in the middle.
Spanning Two Challenging Worlds: Content Writing and Editing
A year after my layoff, I'm employed as a writer in tech (solid AP style) and as a project manager and editor for Brandylane Publishers (CMOS all the way). Especially since completing Editorial Arts Academy's copyediting course, I understand that I'm the work in progress when it comes to both style guides; as with writing, becoming fluid with any style guide takes practice and repetition.
It's true I'm best suited to constructing and deconstructing sentences. The tech world is fast, market driven, and always focused on the next billion users (the "NBU"), while my experience so far in book publishing is that we work very hard to make time to be as thoughtful and thorough as necessary. I can live with both!
If I had the opportunity to focus on one line of work over the other, I'd choose to continue to develop as an editor and project manager in publishing. My gut tells me that editing is where I'll do my best work—though tech pays remarkably well. If I've learned one thing at EAA, it's that this coursework is filled with people who have a "gut feeling" that editing is where they belong.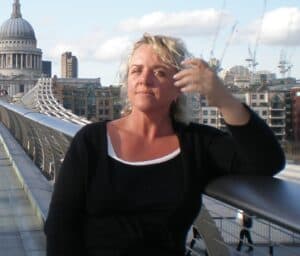 Writer and editor Jenny DeBell lives in Charlottesville, Virginia, where her curiosity leads her up tall mountains and down vertiginous rabbit holes. Read more about her editing journey at jenniferdebell.com.