Now that I've been a freelance copyeditor, proofreader, and developmental editor for six years, I've started to get more questions from current and aspiring copyeditors about how I became a copyeditor of role-playing games (RPGs)—and, more importantly, how I got hired.
It's all a bit surreal. I still feel I have so much to learn. Why are people asking me questions? But after six years of copyediting, I do have some tips to share.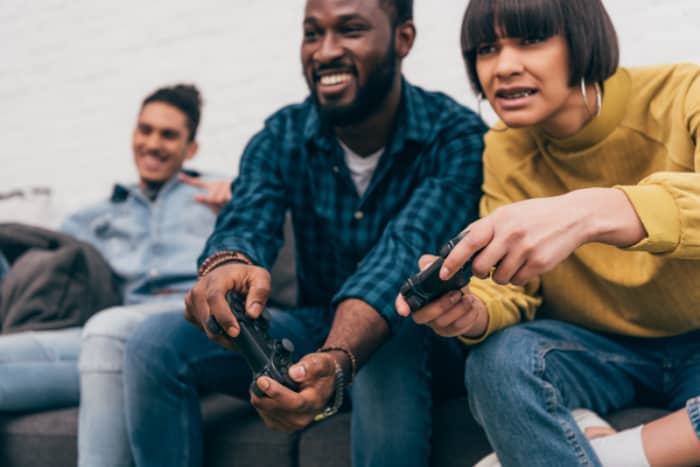 Expect the Going to Be Slow Early On
hen I started freelancing in 2016, I didn't bill myself as an RPG copyeditor. Most of my early jobs were through Upwork and included beta reading, copyediting Regency romance novels (for two hundred dollars a pop), proofreading instruction manuals, and so on. I also began copyediting a monthly community newspaper—initially for free, but eventually they paid me for my time.
In mid-2016, I was very active on my personal Twitter account. At that point, my Twitter account featured discussion about copyediting, video games, Murder, She Wrote screencaps, pictures of cats, and posts about science fiction properties like The Expanse and Star Trek. I followed a lot of neat folks who sometimes followed me. I wasn't getting a lot of likes and replies, but I was tweeting about a lot of different topics, and that helped me cultivate followers who also liked sci-fi, editing, cats, mysteries, and video games.
In July of that year, I got lucky: the owner of Nine Dragons RPG, an indie company in Hong Kong, direct messaged me on Twitter. (Nine Dragons is no longer in operation.) He saw that I listed myself as a freelance copyeditor in my bio, and he wanted to know if I had ever worked on an RPG. I hadn't, but I was eager to gain experience, and he was fine hiring a newbie. I had never played tabletop RPGs before, and hadn't really even considered editing them, but I was an ardent fan of RPG video games like The Elder Scrolls, Fallout, Geneforge, and Dragon Quest. Plus, I'd always been a huge science fiction and fantasy reader, both genres that are heavily represented in tabletop RPGs.
This one job led to another, and through Nine Dragons I was introduced to someone who was a professional RPG editor. He not only gave me tips, but also referred me for projects with a different game company.
One note about being hired when you're new to the business: Ask your clients if you can use pieces from your early jobs in your portfolio. I did this, and the vast majority of my clients said yes right away. Also, get creative about which examples you use. As I mention below, I took quite a few classes in my early years of freelancing, and I used some of my assignments as further examples of my work.
Network (Even If You Think You Won't Like It)
I am not a very social person. My idea of a good time is going to the library and checking out more books than I can hold, getting a fancy coffee drink, and going home to read my books and enjoy my coffee. So when I was first starting out as a copyeditor, and I kept coming across the advice to network, network, network, I quickly got stressed. I imagined myself at cocktail parties trying to make small talk or in an elevator attempting to pitch myself to a decision maker. Eventually, however, I learned how to network my own way, and it didn't involve any cocktails or elevators.
Networking on Social Media
I already mentioned that I got my first RPG copyediting job through Twitter. I know people love to bash Twitter—and sometimes rightly so—but I have made so many friends and connections through this app. Twitter allows you to find people with similar interests, perhaps more easily than you can on other platforms. I am a magpie when it comes to interests, and I think lots of copyeditors are the same way. Using Twitter to talk about royal jewelry, creating maps for RPGs, lettering comics, and so on exposed me to more ideas, more books, more people in publishing fields, and on and on. Things like ACES and EFA Twitter chats were great for meeting more freelancers and publishing employees.
LinkedIn played a role in early networking. It helped me to position myself as a subject matter expert because I could post links to articles I had written or panels I was on. I feel awkward talking about my accomplishments sometimes. Because everyone else on LinkedIn is also talking about their accomplishments, I felt more comfortable posting mine.
I would be remiss if I didn't add this warning about networking: Please do not connect with a more experienced copyeditor on social media and then ask for job leads or to have a phone call so you can pick their brain. I've had this happen to me, and it doesn't feel nice. I had no relationship with the person who contacted me beyond accepting their connection/friend request, so their entreaty felt more akin to solicitation than to normal relationship building. I'm not saying you shouldn't send an editor a DM, but build a connection first by interacting with their posts, leaving comments, and asking simpler questions.

Writers' conferences and conventions—for instance, Comic Con, Anime Boston, and World Fantasy Convention—are an additional way to find clients. As a dyed-in-the-wool introvert, I worried that conferences would be overwhelming and draining, but I ended up really enjoying them and meeting some great people. Before the pandemic, I attended several of the League of Vermont Writers' conferences, where I met a historical fiction author who hired me to do developmental editing on two of his novels.
If you don't want to travel, consider signing up for virtual conferences, book readings, workshops, and panel discussions, like ACES Accelerate, the ACES: The Society for Editing virtual conference in September 2022.
I also participate in a peer-to-peer mastermind group with three copyeditors who are in similar fields. I met all three through Twitter. We have Zoom meetings twice a month and cover topics like task management, how to interact with clients on social media, and red flags in editing jobs. This time with other editors provides me with folks to bounce ideas off of, and it helps me feel less alone when working by myself from home.
All of this is to say that networking truly can pay off, even if the majority of your networking is on the internet.
Referrals, and having my virtual shingle up in a lot of different places, are a big part of how I get work. But it's hard to control who refers you to potential clients, so here,  I'm going to focus on marketing efforts.
The problem with marketing is that it's sometimes hard to know where your efforts do and don't pay off. When I receive emails from prospective clients, it's not always clear how they learned of me. Maybe it was from the ad I posted on the message boards of RPG Café or from posts on LinkedIn, Twitter, or Facebook. Perhaps they came across my profile on the ACES: The Society for Editing, Editorial Freelancers Association (EFA), or Professional Editors Network (PEN) websites. Really, I should be asking them how they heard of me!
In addition to posting ads, being active on social media, and posting my profile in editing directories, I've participated in two virtual panels and written several articles for editing organizations. All of this helps put my name out there and establishes me as a subject matter expert. I'm lucky in that I have a fairly unique name, but you don't have to change your name for this to work. Clever branding—in the form of a name for your editing business or a nifty logo—can help get you noticed.
RPGs tend to draw on three main genres: sci-fi, fantasy, and horror. Obviously, there are games that draw from different wells, but many of the biggest games—for instance, Dungeons & Dragons, Shadowrun, Pathfinder, Call of Cthulhu, and Vampire: The Masquerade—are set in worlds inspired by sci-fi, fantasy, and horror properties. It can therefore be very helpful to you as an RPG copyeditor if you are familiar with these genres. That doesn't mean you need to go out and buy every Stephen King title. Instead, try to find books, TV shows, and movies in these fields that are attractive to you.
To educate yourself on tabletop RPGs, you don't have to read a player's handbook. Instead, you could read novelizations or comics set in the world of a specific game. If you want a break from reading, there are a ton of YouTube series, like Critical Role, and podcasts such as The Adventure Zone. Having familiarity with different sci-fi and fantasy properties has helped me during interviews and initial email conversations. (I'm a scaredy cat, so I'm not as well versed in horror.) Being able to chat about a favorite movie can let a potential client see that you understand what they're trying to do with their game. If you want an immersive experience, consider joining a local or online table top role-playing game (TTRPG) group. You'll get up to speed on that particular game system quickly.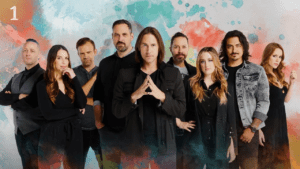 The thumbnail of the first episode of Critical Role's current ongoing campaign, found here.
I got my certificate in specialized copyediting from the University of California, San Diego, and I've taken a number of classes from the EFA and ACES. During my first few years of freelancing, I tried to take at least one multiweek class each year , which paid off. There's just too much material about copyediting, proofreading, and developmental editing to learn all of it in a short span of time and then retain that knowledge. Aside from learning from experts, I also got to network with my classmates, and, as I said, I gained some work samples to use in my portfolio when I still didn't have much work experience. While I sometimes wish that I had books or courses on editing RPGs, I really learned how to edit RPGs by working on them and looking at how different game companies format their books.
Some fledging copyeditors view other copyeditors as competition, but that's a flawed perception. Each editor can only take on so much work, and I believe demand for copyeditors, proofreaders, developmental editors, and other kinds of editors will continue to grow as long as self-publishing, internet venues for writing, and RPGs thrive.
Even though it may not seem like it now, there will come a point when you are going to have to turn down enticing projects because you simply don't have the time to take them on. Instead of saying no to these requests, recommend another editor. This not only strengthens your connection to that other editor, but also provides a service to the client and helps shorten their hiring search. I like to check with the other editor first to see if they're available. Once you get in the habit of doing this, your colleagues might just send projects and leads your way. I've gotten several jobs this way.
While it would certainly be simpler if you could just get certified as an RPG copyeditor and have work assigned to you, that's not been my reality. It's more random than that. As you get more established, you'll often receive emailed job offers, sometimes because you sent a publisher a cold email six months prior (which happened to me), and sometimes because you've been referred by a client or another copyeditor. When you're first setting out, you need to put a fair bit of effort into advertising your services, networking, and building your portfolio. And it can be hard. I hope that by following some of my advice here, it will be just a bit easier for you.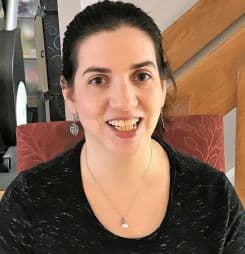 Rachel Lapidow is a freelance copyeditor, proofreader, and developmental editor who works on RPGs, board games, comics, manga, and fiction. Some of the RPG projects she's worked on are Return to the Stars, Blue Planet: Recontact, Upwind, Honour, and The Last God: Tales from the Book of Ages. Visit her website at www.RachelLapidow.com.