Developmental Editing for Fiction
When?
Six Wednesday sessions:
February 17, 2021, 6:30–8:30pm ET
February 24, 2021, 6:30–8:30pm ET
March 3, 2021, 6:30–8:30pm ET
March 10, 2021, 6:30–8:30pm ET
March 17, 2021, 6:30–8:30pm ET
March 24, 2021, 6:30–8:30pm ET
Where?
Remotely (by Zoom)
How much?
USD $399 for early registration (by Feb. 7)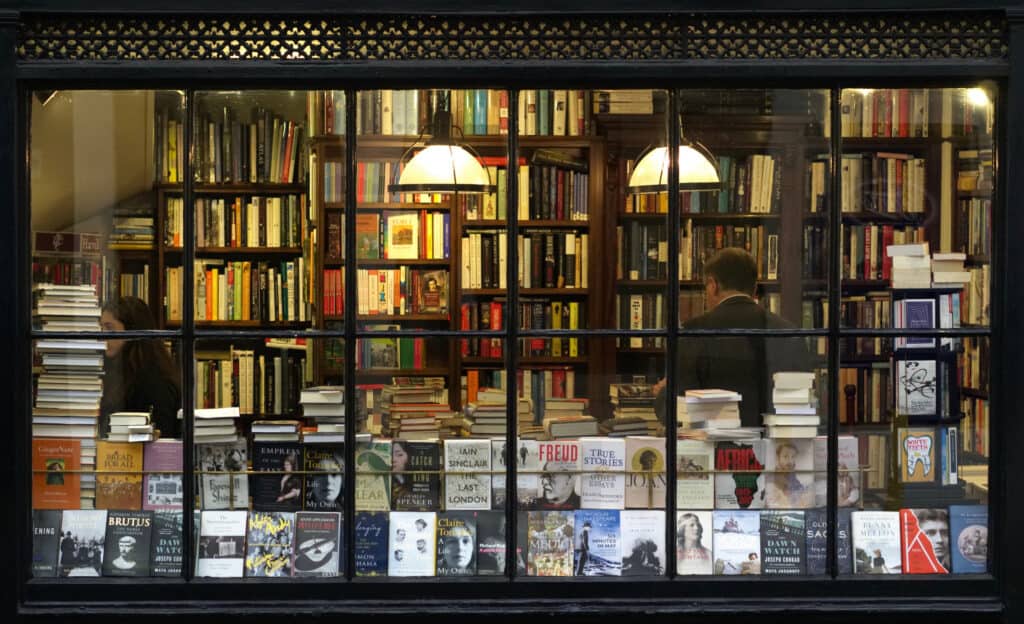 Developmental Editing for Fiction
A skills-training class
When? Six Wednesday sessions, from February 17 to March 24, 2021, 6:30–8:30pm ET
Where? Remotely by Zoom
How much? USD $399 for early registration (by Feb. 7)
Level: Beginner/Intermediate
Designed for anyone who wants to learn the essentials of developmental editing for fiction or who wants a comprehensive refresher and reboot for their current developmental editing process.
Starts: February 17, 2021
This 6-session class will be held by Zoom on Wednesdays (6:30 to 8:30 pm ET) February 17 through March 24, 2021.
Price: $399 when you sign up by Feb. 7 ($479 after Feb. 7)
The 6 lessons in this class, along with the forum on Slack, cover what you need to know to succeed as a developmental editor for commercial and literary fiction.
Remote Meetings
6 sessions of 2 hours each by Zoom, with exercises and homework (some with feedback) to complete on your own.
Create a Rewarding Career as a Freelance Developmental Editor for Fiction
Are you an avid reader of fiction? Are you interested in dramatic structure and in unpacking how stories are told? Do you have an analytical mind and strong communication skills? Did you get Bookworm and/or Teacher in our Book Editor Profile Quiz?
If so, you might be a good developmental editor of fiction—commercial and literary, middle grade and YA, fantasy, romance, science fiction, and more. This class will teach you how!
Is this course for you?
Learn the essentials of developmentally editing fiction through this hands-on course.
There are more people writing fiction than ever before, and developmental editing is an integral part of helping writers create a book they can be proud of.
This course is for you if you are:
An avid and discerning fiction reader who wants to turn your passion for novels into a rewarding income stream
An editor working in other fields (trade nonfiction, academic, corporate, or institutional) who loves fiction and wants to learn more about it so you can expand your offerings
A copyeditor or proofreader who wants to add big-picture developmental editing to your toolkit
Class Information
This is hands-on training in the art and craft of developmental editing for book-length fiction. We will cover how and why writers work with developmental editors and how a writer's publishing goals will influence the type of editorial feedback they seek.
Since developmental editing is best learned by doing, you will be guided step by step through the developmental edit of an unpublished novella manuscript. You will learn:
How to crack open the inner life of a book-length manuscript and convey your experience through the four main developmental editing tools.
How to articulate your reading experience in a way the writer can absorb and act on.
How to meet the book (and writer) where they're at—not by suggesting a different book, but by showing them how to make the book they wrote fulfill its maximum potential.
You will learn how to read analytically and deeply, how to use marginal comments to convey key aspects of your reading experience to the writer, how to deconstruct a novel and create a book map to analyze its structure, pacing, and component parts, and how to use your analysis and reading sensibility to create the bones of your editorial feedback.
You'll create a book map and craft an editorial letter that delivers your findings to the writer in a way that rallies their enthusiasm for the task of revision. You will get personal feedback from a working developmental editor (your instructor) on sections of your editorial letter and on a portion of your manuscript markup.
We will also cover the essentials of working with your first few clients, or for experienced developmental editors, refreshing how you take on clients—how to home in on and convey what you offer, how to assess "fit" with both the client and the manuscript, how to establish and maintain strong ongoing relationships with a variety of writers, and how you can expand your offerings as you gain experience and know-how.
Week 1: Who Are Developmental Editors, Anyway? | Self-Assessment & Making Space
Week 2: The Project & The Tools | What to Learn Before You Start
Week 3: Capturing Your Reading Experience | Reading the Course Manuscript
Week 4: Analysis as a Diagnostic Tool | Creating a Book Map
Week 5: Integrating and Conveying Your Findings | Writing the Editorial Letter
Week 6: Hanging Out Your Shingle | Plan Your Trajectory
Class Curriculum
Week 1 – Who Are Developmental Editors, Anyway?
1.1: The Big Picture
1.2: What to Expect
1.3: All About You
Homework: Self-Assessment & Making Space
Week 2 – The Project & the Tools
2.1: Meet the Writer
2.2: The Developmental Edit, Unpacked
2.3: Tools of the Trade
Homework: What to Learn Before You Start
Week 3 – Capturing Your Reading Experience
3.1: Active Reading
3.2: The Big Picture
3.3: Craft Elements
Homework: Reading the Course Manuscript
Week 4 – Analysis as a Diagnostic Tool
4.1: The Book Map
4.2: Craft Elements
4.3: Book Mapping, Step by Step
Homework: Creating a Book Map
Week 5 –  Integrating and Conveying Your Findings
5.1: Craft Elements
5.2: The Editorial Letter
5.3: How to Write a Strong Editorial Letter
Homework: Writing the Editorial Letter
Week 6 – Hanging Out Your Shingle
6.1: Professionalism and Systems
6.2: Next Steps: 6–12 Months
6.3: Assess and Integrate
Homework: Plan Your Trajectory and Hang Out Your Shingle
What Students Are Saying…
"Wow, what a fantastic class! I'm still on a high. I loved everything about it and am completely convinced I can really do this. For me, Pat's teaching style, tons of experience, and genuine kindness wrapped it all up in a big colorful bow."
—Lisa Seigle, Montpelier, Vermont
"I loved how interactive the lectures were! And getting to know other editors is huge. I'm looking forward to staying in touch with everyone!"
"I think the most valuable part for me was how to read a manuscript with a critical eye. It helped me understand the craft of writing better, especially since I'm a writer myself."
Your Instructor — Pat Dobie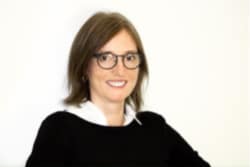 Pat Dobie edits literary and commercial fiction across genres, including speculative, historical, mystery, and romance. Her clients have gone on to get agents, achieve traditional publication, self-publish successfully, and win awards. As a fiction writer herself, Pat has been on both sides of the editorial exchange and knows that good editing can make a profound difference to a writer's life. She has an MFA in Writing from Pacific University and has been editing professionally since 2010. She's the author of FICTION EDITING: A Writer's Roadmap and a novella, Pawn to Queen. Learn more about Pat at LucidEdit.com.
FAQs
Who should take this course?
The class is designed for new and working editors who want training in the skills and principles of developmentally editing book-length fiction.
If I have experience as an editor, is this the right course for me?
Yes. Both experienced and new editors will learn valuable skills and receive support by taking this class. Experienced editors will particularly benefit if they have worked in other types of editing and are relatively new to developmentally editing fiction.
How is the course delivered?
This is a virtual, remote-only, live class delivered through Zoom, a video-conferencing platform (similar to Skype). Shortly before the class begins, we will email you the link to enter the classroom at the designated time. If you're in a time zone that would make the class hard to attend, you can watch the playbacks and ask your questions by email.
What equipment and software will I need to participate?
You'll need a computer, tablet, or smartphone with a webcam, speakers, and a microphone (all either built-in or external). You'll also need a reliable Internet connection.
Am I responsible for buying additional materials?
Yes, students need to purchase The Editor's Lexicon, by Sarah Cypher, and What Editors Do, ed. by Peter Ginna. An additional "suggested reading" list will be provided, but is optional.
What are the dates and times of the classes?
There will be six classroom sessions of two hours each, on Wednesdays. The dates are: February 17, February 24, March 3, March 10, March 17, and March 24.
If you miss a class, you can watch the playback, which we'll post as an unlisted video on YouTube. You can also ask questions on Slack.
Will the classes be recorded for viewing at a different time?
Yes, we'll load the class playbacks into our YouTube channel (they'll be unlisted so only students will see them).
Will the lectures be transcribed?
Yes, each participant will receive a transcript of the lectures and slides from each of the six lectures.
Who is the teacher?
Pat Dobie, MFA, will be your instructor. Pat is a working professional freelance book editor who's been developmentally editing fiction for the past decade. Find out more on her editing services website, Lucid Edit.
Will there be a chance to interact with students and teachers?
Yes, you can ask questions during class and participate in the Slack forum.
Will there be homework/exercises?
Yes, this is an experiential learning class in which you will be taught how to do a developmental edit, using an unpublished novella manuscript as your text. You will also have short reading assignments on aspects of craft.
Will I get feedback on the editing exercises?
You will receive individual feedback on some assignments and will have opportunities to ask questions in class and in the Slack forum.
Will the class be an opportunity to practice editing?
You will not edit during the class, but will get step-by-step instruction and will be expected to apply this hands-on in the homework.
How much time does the class take per week?
Including class time, students should expect to devote eight to twelve hours per week to their studies.
Does the class cover marketing and finding work?
Not formally, but students are encouraged to ask any marketing-related questions they have, either during class or in the forum. We are developing a stand-alone marketing course for the future.
Can I expect to get jobs editing books as a result of this class?
Yes, getting editing jobs requires the technical training that is offered in this class.
What is the cost of the class?
Registration is $479 (or $399 if you register by February 7) and includes the lecture content, supporting materials and resources, feedback, and a Slack forum.
Is there a money-back guarantee?
Yes. If for any reason you find the content and delivery of Developmental Editing for Fiction less than satisfactory, we will refund your class fee.
How can I sign up?
Easy! Just scroll to the bottom of the page and fill out the form.
Register Here
Fill out the form below to register. 
Dates: February 17, February 24, March 3, March 10, March 17, and March 24, 6:30–8:30pm Eastern
12 seats per class
Pay by PayPal
Email us with questions: info@editorialartsacademy.com