Summer has arrived—at least, judging by the vibrant green foliage and fragrant lilacs in bloom outside my office window here in Montpelier, Vermont. Susannah and I are glad for the temporary end to braving icy roads and white-out conditions to get to our local evening classes this winter.
So what have we been up to since we launched our classes in book editing in January 2018?
Book Editing Workshops, Classes, and Presentations in 2018
We knew we were on to something with Editorial Arts Academy when our free introductory evening, Learn the Craft and Business of Freelance Book Editing, "sold out" in December 2017. By "sold out" I mean the more than sixty people who attended couldn't all be seated or even admitted into the tiny basement room at our local library—many sat on the floor or stood in the hallway peering in. We were stunned, and delighted, by the turnout.
Following that, we hosted a day-long workshop, How to Get Started as a Freelance Book Editor, which proved just as successful; forty-five would-be editors showed up. A repeat performance, but this time with more hands-on activities, took place in Burlington in June, followed by a summer series of six weekly classes in copyediting (Copyediting and Proofreading Trade Books).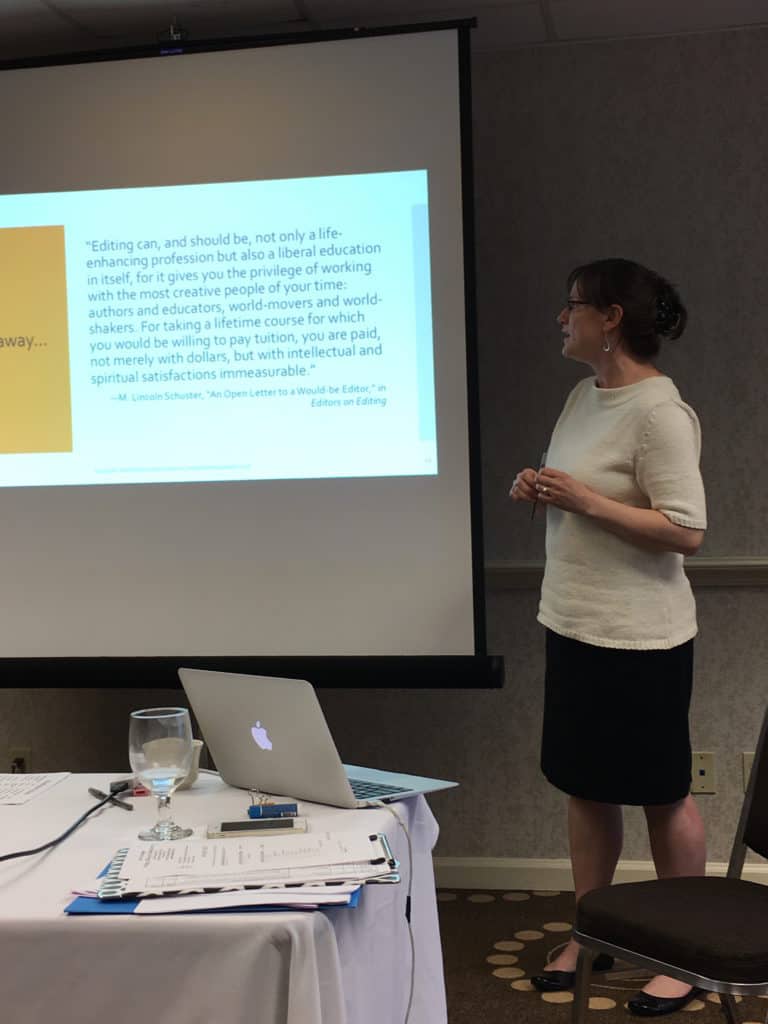 In September, we took the show on the road and presented in Rochester, NY (Beyond Copyediting: Expanding Your Business to Include Developmental and Line Editing) at Communication Central's 13th Annual "Be a Better Freelancer" Conference. We enjoyed meeting Ruth E. Thaler-Carter in person and presenting to a dozen or so editors eager to expand their businesses into story editing.
We also started consulting with aspiring book editors, either in person or by phone or Zoom.
To cap off an exciting first year, we hosted a rewarding mentorship group for new copyeditors, all local Vermonters who had attended our live summer class. This was our first foray into what will be a hallmark of Editorial Arts Academy: students edit or proofread real, full-length book manuscripts, learning as they go. We believe the apprenticeship model — how many of us learned back in the day — is still the best way to train book editors.
Our mentorship group consisted of:
Twice-a-month meetings (don't use the term "biweekly" – it's ambiguous!) in a virtual classroom through Zoom
A range of discussions on Slack, from how to make curly quotes to what to charge for first projects to uploaded pictures of magazine articles we couldn't stop ourselves from attacking with a red pen
Guest speakers from the industry, including a managing editor in traditional publishing, an indie publisher, and freelance copyeditors
Tons of resources, such as a glossary of terms, SEO and social media guides, and sample style sheets
Most important of all, ongoing support for four copyediting and proofreading projects — real manuscripts we got permission to use — our students worked on, with detailed feedback from us upon submission
Fall 2018 was clipping along at a perfect pace.
And then, it snowed.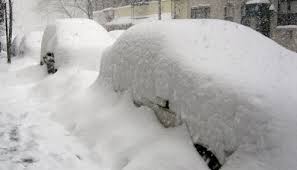 Snow, Classes, Ice, More Snow, Extra Ice… and New Ventures in 2019
Snowflakes arrived — and kept arriving — in the first days of November this year, about a month early. And yep, spring came late.
Undaunted as only true Vermonters can be (full disclosure: only Susannah is a true Vermonter, while Nancy is a fearless transplant from a warmer clime), in January 2019 we launched a winter series of live classes, both in the highly requested copyediting/proofreading realm of editing and in another area that had piqued interest: developmental and line editing for nonfiction books.
We watched as the lights went on — in people's understanding, and in windows as we hunkered down against the cold. People who knew all their lives they'd be great at editing but had never seen a direct pathway were inspired and excited.
In her copyediting and proofreading class, Susannah divulged her trade secrets for succeeding in the current market, both for indie authors and authors with publishers. In Nancy's developmental editing class, a local memoirist's manuscript was especially helpful in teaching students how to evaluate and price jobs, write an editorial letter, do the line editing, and even help authors create a book proposal when traditional publishing is their chosen route. (The author who lent her first draft got a professional evaluation from Nancy in exchange.)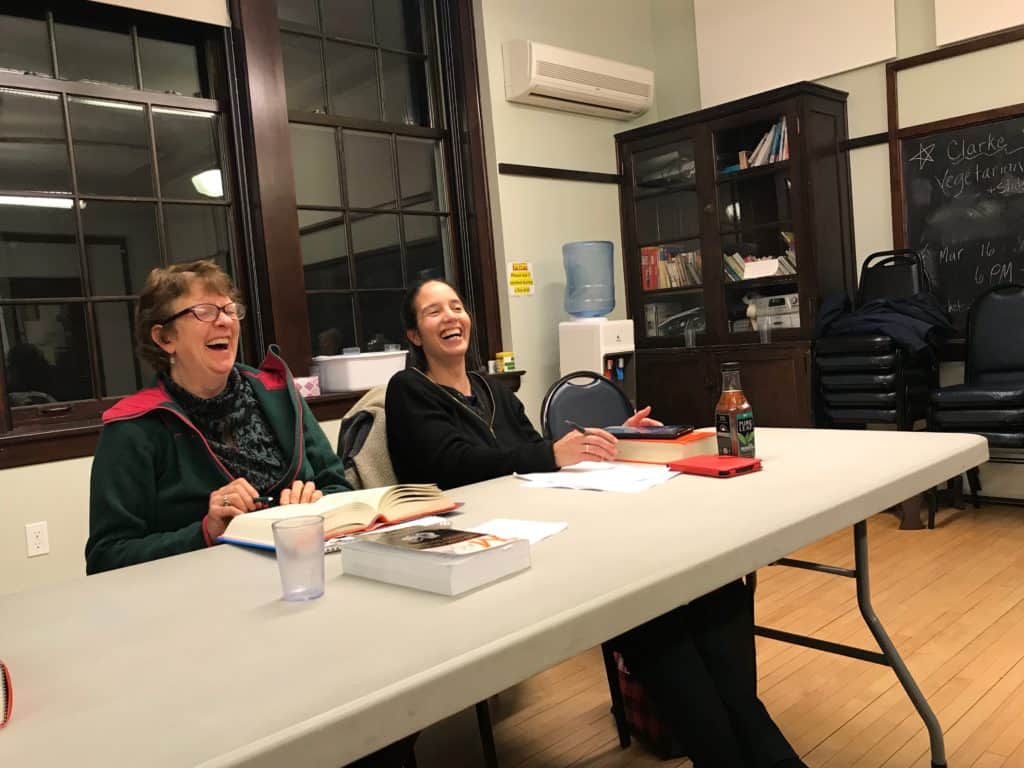 As we write this, the snow and ice have melted and temps are climbing into the eighties. We're celebrating our successful year and a half by moving into a downtown office right next to the library. Pictures to come!
And as we madly prepare our online classroom, we're lucky to have three excellent interns. Teaching them and getting their feedback underscores what we've learned so far: aspiring freelance book editors are some of the most interesting and thoughtful people on the planet.
Looking Ahead to 2020 (and Infinity?) and Beyond
All this to say: online classes are coming very soon! We are in the production stages for the first introductory class—Freelance Book Editing 101: What It Takes to Turn Your Passion for Words into Profit, which will explore the field of freelance book editing, help students pinpoint the right role for their skills, and provide an overview of what it takes to succeed as a self-employed editor. We're launching FBE 101 in the summer of 2019, and we're busy developing more in-depth classes after that.
Susannah and I met in the summer of 2017, and we immediately began planning Editorial Arts Academy. For two years, we've been setting the stage to help wordsmiths prosper from giving their gift of words. We're finally on the cusp of our first online offering. So stay tuned! Coming to a website near you (EditorialArtsAcademy.com) is a full array of education, support, and opportunity.
To sign up for notifications about our first online course and all our upcoming classes, click here.