Copyediting and Proofreading Fiction and Nonfiction Books
When?
Six sessions, Mondays or Wednesdays:
Week of September 28, 2020, 6:30–8:30pm Eastern 
Week of October 5, 2020, 6:30–8:30pm Eastern 
Week of October 12, 2020, 6:30–8:30pm Eastern 
Week of October 19, 2020, 6:30–8:30pm Eastern 
Week of October 26, 2020, 6:30–8:30pm Eastern 
Week of November 2, 2020, 6:30–8:30pm Eastern 
Where?
Remotely (by Zoom)
How much?
USD $399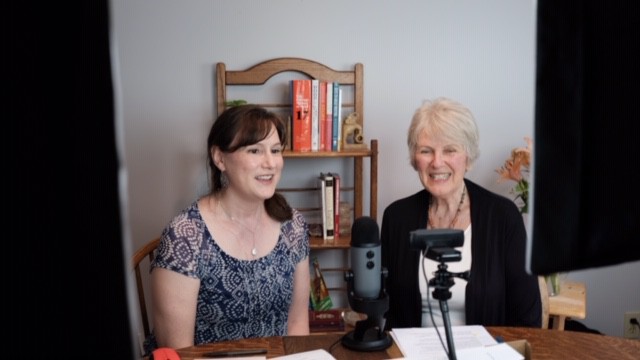 Copyediting and Proofreading Fiction and Nonfiction Books
A skills-training class
When? Six weekly sessions, Mondays or Wednesdays, from September 28 to November 4, 2020, 6:30-8:30pm Eastern
Where? Remotely by Zoom
How much? USD $399
Level: Beginner/Intermediate
Designed for anyone who wants to learn how to copyedit and proofread fiction and nonfiction books. It will be easier if you have experience with editing, but experience is not required.
Starts: Week of September 28, 2020
This 6-week class will be held by Zoom on either Mondays or Wednesdays from 6:30 to 8:30pm Eastern from September 28 through November 4, 2020. Choose the Monday or Wednesday session when you register.
Price: $399
The six lessons in this class, along with the forum on Slack, cover what you need to know to get started as a copyeditor and proofreader of fiction and nonfiction. Unlike other training programs, we do not divide the content into beginning, intermediate, and advanced.
Remote Meetings
6 sessions of 2 hours each by Zoom, with exercises and homework (ungraded) to complete on your own and a Slack forum.
Discover a Rewarding Career as a Freelance Book Copyeditor and Proofreader
Do you love books? Do you find typos in menus, on signs, and in newspapers? Have you been known to read the dictionary for fun? Have your family and friends suggested you might like a T-shirt that reads, "I'm silently correcting your grammar"?
Did you get Grammar Guru and/or Detail Lover in our Book Editor Profile Quiz?
If so, you might like to copyedit and proofread popular books – fantasy, romance, memoirs, lit fic, YA, and so on. This class will teach you how!
Class Information
If you're interested in becoming a freelance book copyeditor and proofreader, this class is for you! It's a crash course on the nuts and bolts of copyediting and proofreading trade books — popular books you'd read for book group (not technical books, medical books, or textbooks).
Over six weeks, we will dive deep into Chicago Manual of Style, 17th edition, and The Magic of Fiction, 2nd edition (both of which are required for the course). Weekly (ungraded) assignments will help you sharpen your skills in grammar, punctuation, and spelling, as well as teach you to create style sheets to guide your editing process. You'll learn how to fact-check and how to stay attuned to consistency issues.
Unlike other copyediting and proofreading courses, this one a) is focused only on trade books (popular books for a general audience), and b) isn't divided into different levels. It's an intense course that will give you the basic skills – which we believe is all you need to start.
BONUS: Participation in this class qualifies you to apply for a follow-up apprenticeship designed to fully prepare you for the field.
Week 1: Introduction and Definitions | Punctuation
Week 2: All Things Tech | Spelling & Hyphenation
Week 3: Style and Style Sheets | Capping/Italics/Quotes
Week 4: Fact-checking, Continuity, and Permissions | Numbers
Week 5: Editorial Judgment and Querying | Grammar I
Week 6: Getting Work | Grammar II
What Students Are Saying…
"The supplemental materials you sent right after each class were and are invaluable — I continue to look back to see topics I should brush up on." 
"I loved your enthusiasm and just plain fun delivery of information that could possibly have been boring in other hands. Language nerds unite!"
"You are both very inspirational, knowledgeable and funny! I could have listened to you all day."
Your Instructor – Susannah Noel
Susannah Noel, MA, has copyedited and proofread books, websites, corporate communications, and academic journals for over twenty years. She now focuses exclusively on fiction and nonfiction trade books for traditional publishers, particularly Macmillan, and independent authors. Recent titles include Christmas in London by Anita Hughes, Choose Wonder Over Worry by Amber Rae, and Egglike by Adi Gelbart. Susannah is also a developmental editor and line editor working with independent authors. Read more at Noeleditorial.com.
Register Here
Fill out one of the forms below to register for either the Monday session or the Wednesday session. 
Register for the Monday Class
Dates: September 28, October 5, 12, 19, 26, November 2 – 6:30-8:30pm Eastern
20 seats per class
Pay by PayPal
Email us with questions: info@editorialartsacademy.com
Register for the Wednesday class
Dates: September 30, October 7, 14, 21, 28, November 4 – 6:30-8:30pm Eastern
20 seats per class
Pay by PayPal
Email us with questions: info@editorialartsacademy.com